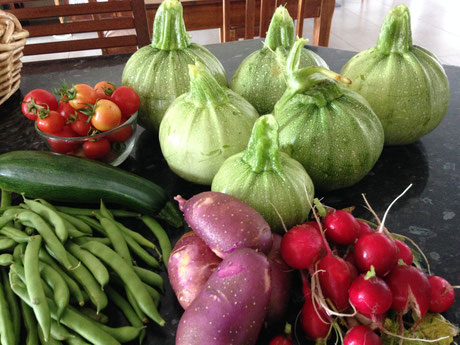 Over the last few weeks theres been a bit of a revolution happening here in our lovely little potato growing town of Thorpdale. 
Some of the local farmers here are setting up direct sales to customers driving through the area.
Right now you can buy a few different varieties of potatoes, organic produce and onions direct from 3 different outlets.
Here is a rundown of how you can get your hands on some "Thorpy" spuds: 
Thorpdale Organics - Mirboo Nth/Trafalgar Rd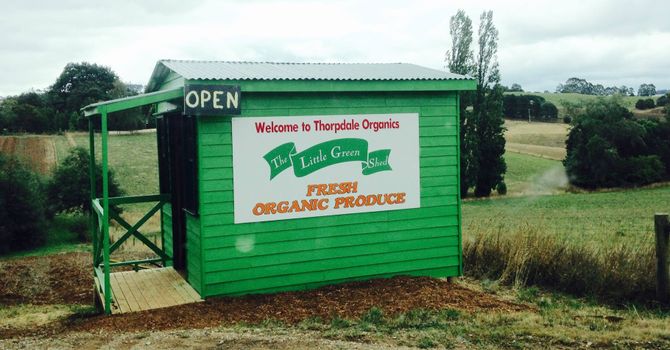 Situated at 1308 Mirboo North - Trafalgar Road, Thorpdale Organics has built a gorgeous little green shed to house its precious produce. Everything from organic eggs to blackberries to the best carrots you will ever taste (believe me). 
Its open from 7am to Dusk and you can follow them on Facebook  here
Red Fox Farm Fresh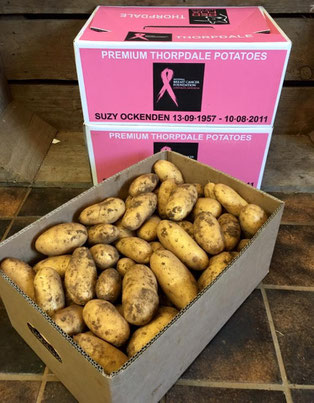 Red Fox has just opened right in the village of Thorpdale (42-44 Station St), right opposite the Travellers Rest Hotel. 
Selling many varieties of local spuds, their pink boxes are marked with the Breast Cancer logo, with a donation from each box sold going to breast cancer research. 
They also stock fresh veggies and are open Friday, Saturday Sunday 10am-5pm.
Their Facebook page is: here
Jennings Road Produce

Not to be forgotten is the humble spud farmers themselves. Unhappy with supermarket values on their fine produce, last year led the Jennings to putting up a roadside trailer for farm gate sales. It was a resounding success and this year they are selling their yummy Thorpdale Spuds at the corner of Jennings Rd.
You can pick up your spuds at Jennings Rd (Cnr Mirboo Nth-Trafalgar Rd).
You can follow them at Facebook here
Yum, Yum, thorpdale spuds!