1. YOU CAN'T BE EVERYTHING TO EVERYBODY.  
Just because someone once told you were entrepreneurial and "internet savvy", doesn't mean that you are savvy enough.  An acupuncturist is no more a marketing guru than a welder. A Marketing Specialist is the only marketing guru. Nothing compares to working with a qualified consultant that has a great track record.

2.  YOU CAN'T IDENTIFY YOUR NEEDS.  
When you are immersed in every facet of your business you cannot be objective, you're too absorbed in the running of your business. In this sense, you cannot be strategic. Effective strategic planning only comes from an unbiased perspective from outside your business.

3. STELLAR MARKETING NEEDS TALENT.
 Marketers are creative people with insights into human behaviour in relation to sales and message marketing. Marketers can help you identify customer needs and ensure the right age group are being targeted.  
They do this all with creative flair, wrapping up your talent in an invisible package and delivering it to your clients mindset. Persuasion and Psychology is key. 

4.  IT DOESN'T "SAVE" YOU MONEY.  
In fact "DIY" marketing can actually cost you more in money and in time, for the long run.   For instance you may spend money on options that you think may work and then you cannot recoup the time you spend on marketing that you could have used by investing into your business. Your personal time is not cheap, its the most valuable asset that your business has.  If you realised the cost in time versus marketing return, you'd be surprised at the sheer expense to you.  When you spend time doing something that you're really not sure of, it can take twice as long as a professional, and it's taken you away from your talents.  Another expense.

5.  YOU WON'T HAVE THE TIME.  
Whether you are an entrepenuer, musician or business owner, you are busy with day-to-day tasks, add in marketing projects and it starts to really add up.  

6.  YOU CAN'T BUILD CLIENTELE EFFECTIVELY.  
Marketers know how to build on your audience using steady growth tactics.

7.  YOU'LL HAVE NO STAYING POWER.  Not many small to medium enterprises can "kick it" and only have one employee.  There's probably one or even two that you know of that seem to do this effectively.  They exist for sure, but are an anomaly.  Usually they are outsourcing parts of their duties and are a well-established business who did put in alot of groundwork with a professional in the beginning.  Shoot for the stars and aim to grow your business base.  For consistant growth, marketing strategies are needed.  Be the dreamer and let your marketer work for you.

DIY may not work, so what does?
Co-Marketing - Use the information you have about your business to meet with marketing professionals to help with identify your place in the market and develop a strategic plan to grow your business.  They can also give you access to the tools you need quickly.  Aim to meet up with a professional at least once every 3 months in the beginning and once established try to meet at least once a year to stay on track.
Social Media and Internet Tools -  There are many of these on the internet, your marketing professional can direct you to the best ones for you. 
Use Social Media -  You must use these tools everyday and at certain times to be most effective
Blogging - You must write regular posts to attract new audiences that is relevant and worthwhile reading.
Email Marketing - This tool is only most effective once a big following is established.
Government and Mentoring Programs - There are many government business programs and business mentoring programs out there, find out whats on in your area / country and you may be able to take advantage of these for reduced and low costs to your business. 
*this article is only intended as a guide, please seek professional marketing advice in your area.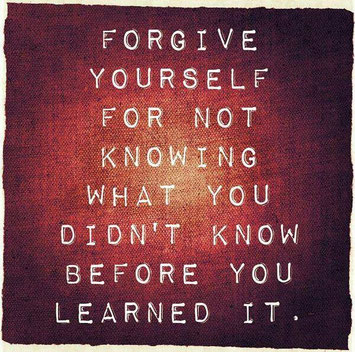 If you like this story, please share it with friends:
What kind of marketing has been most effective for your small business?  Let us know in the comments: